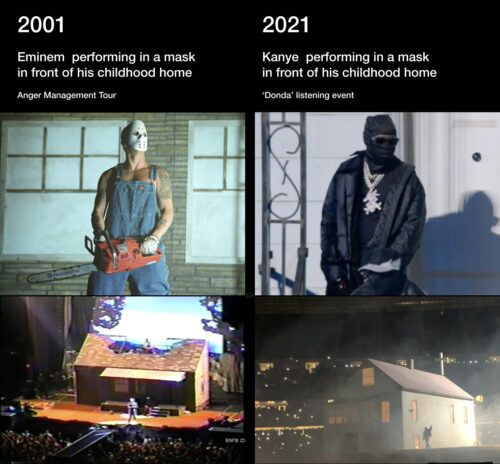 Kanye West released his 'Donda' album back in August (2021), and fans and rappers alike were ecstatic after such a long wait. On top of being a breath of fresh air from Kanye, it was also a huge commercial success. However, it seems like Kanye West, a hip hop visionary, along with other evolving artists, some 20 years later, took a page out of Eminem's old book while setting up the show for it.
Back in November 2021, Kanye held several listening events for his "Donda". People were intrigued by the unusual event and gave Kanye props for bringing his childhood experience to life on stage in the shape of his childhood home. So creative and unique… only that it's not 🙂
While comparisons to Eminem and "The Marshall Mathers LP," which also focused on working through and overcoming childhood traumas, were immediately made, it seems like some of the other similarities slipped under the radar and went unnoticed, until one of the fans made the obvious connection.
He recalled Eminem's 2001 Anger Management tour, during which Eminem did exactly what Kanye did recently, built his childhood house on stage, put on a mask a mask, and delivered his message.
Eminem has always been and remains to this day a very influential artist. And while the resemblance is obvious, this is far from the first time that artists have taken an idea from Marshall and mimicked or built up upon something he has done before. You don't even have to look too far back, as at least two recent live appearances were inspired by his 2000 MTV Video Music Awards performance, where he he was accompanied by an army of doubles/stans. I'd say it's flattering, as long as artists don't pretend Eminem had no influence on them.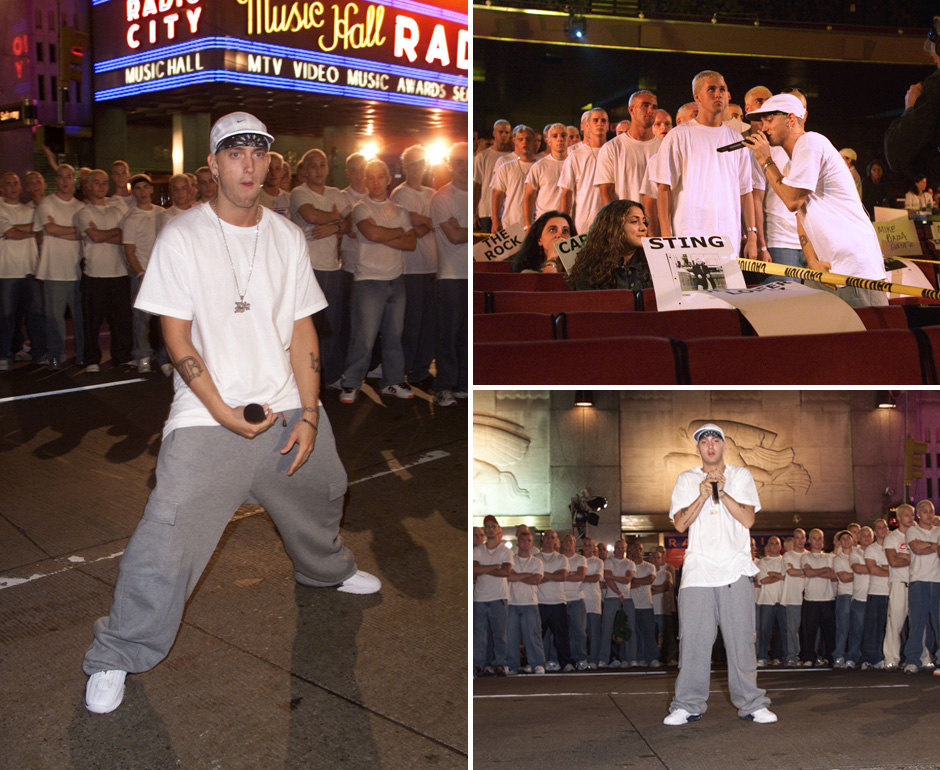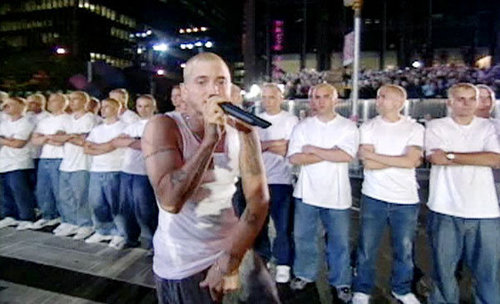 The Weeknd had styled his dancers in a similar fashion for his 2021 Super Bowl Halftime Show: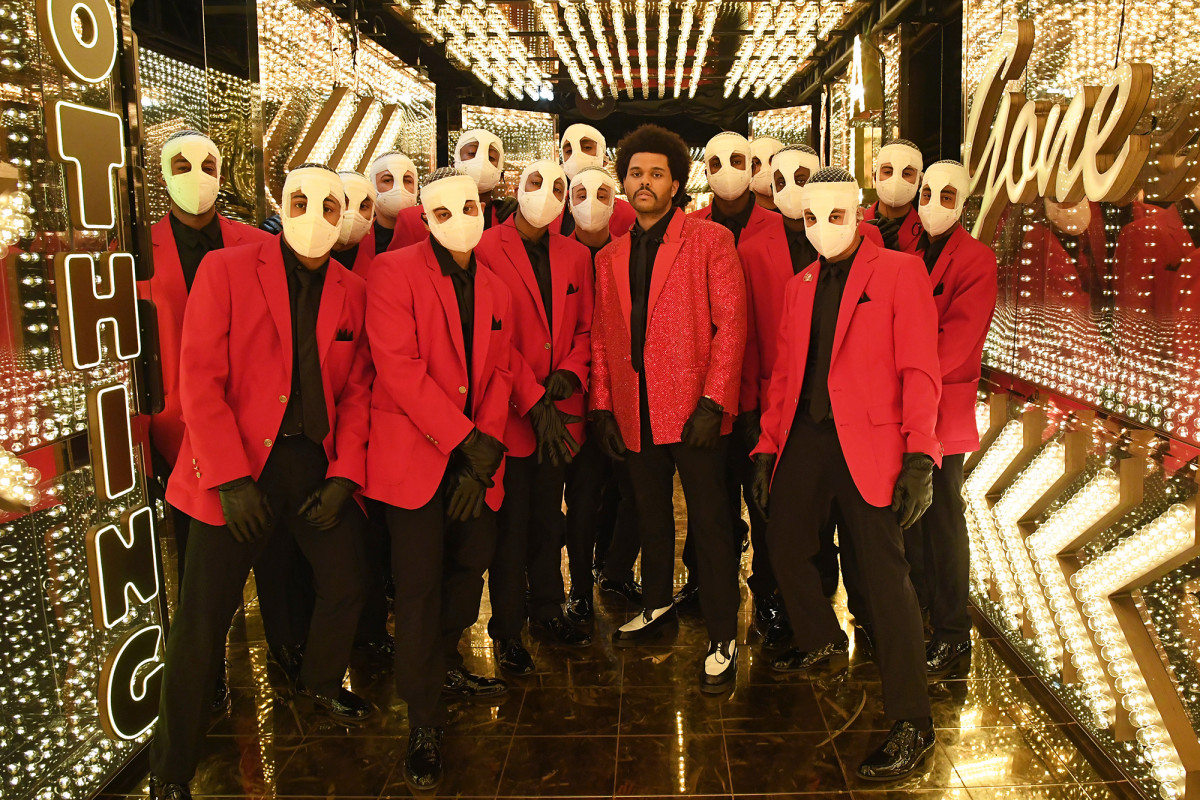 And so did Tyler the Creator, who had his dancers dressed as him run through the Grammys venue in 2020, just as Eminem did all the way back in 2000: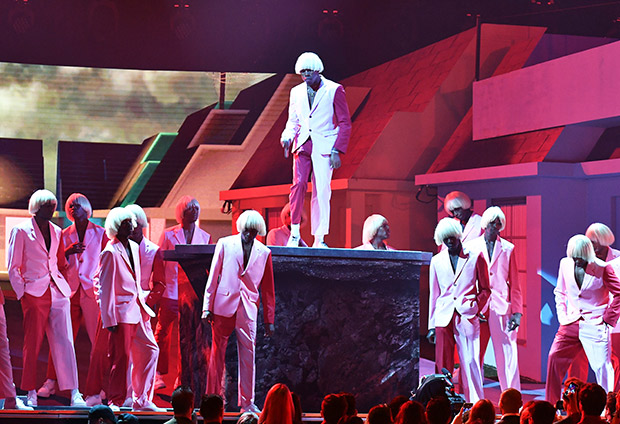 Which reminds me… Both Eminem and Kanye married a Kim, AND wanted to kill her at some point 😂
More related photos: