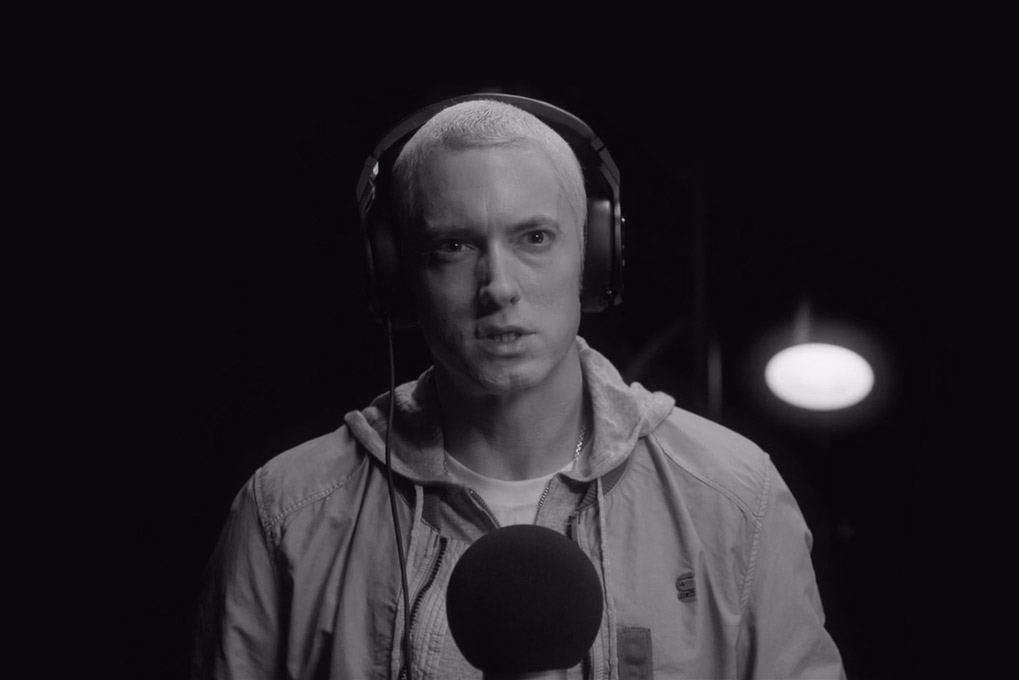 Here is a list of Eminem's interviews. More Eminem interviews will be added soon.
Eminem on his new found maturity – Interview with the Daily Mirror (2003)
Eminem interview with BBC Radio 1 (2002)
Eminem interview with MTV (2002)
"It's lonely at the top" – NY Rock interview with Eminem (2001)
"Chocolate on the inside" – Spin magazine interview with Eminem (2000)
"Oh Yes, It's Shady's Night" – Eminem interview with Music 356 (2000)
"Eminem blows up" – Rolling Stone interview with Eminem (1999)
Eminem about NFL and mom – Interview (1999)
Eminem about fame and taking a break from recording – Interview with BBC Radio 1 (2008)
An article, not an interview: Eminem in The Source, Unsigned Hype (1998)
Eminem AUDIO clips, including video interviews.
Eminem VIDEO clips, including audio interviews.