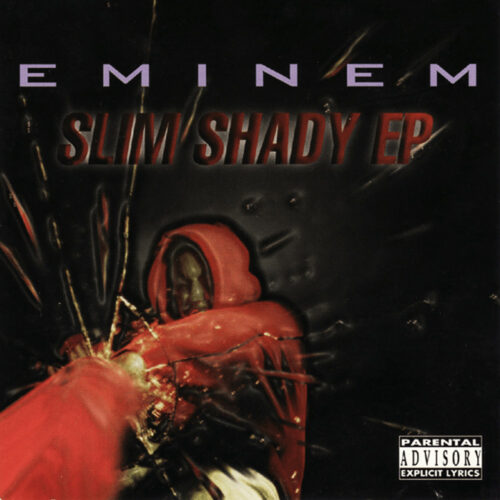 Slim Shady EP is the second studio album by Eminem (and a debut extended play), released on December 10, 1997 through the Detroit-based record label Web Entertainment. Slim Shady alter ego, which served as Eminem's vent for his frustrations, many of which were directly and indirectly linked to the lack of success of his first album Infinite (1996), made his first appearance. Unlike Infinite however, which failed to grab the attention of bigger labels, Slim Shady EP helped Eminem gain the interest of CEO Jimmy Iovine (co-founder of Interscope Records) and one and only hip hop producer Dr. Dre, who subsequently signed Eminem to his Aftermath Entertainment record label, and served as executive producer on his major-label debut album The Slim Shady LP (1999).
Unlike his prior album Infinite, which was released on cassette and vinyl only, The Slim Shady EP was released simultaneously on cassette, vinyl, and CD.
Label: Web Entertainment
Release date: 10 December 1997
Discs: 1
Track listing – Eminem: The Slim Shady EP
| No. | Title | Links | Producer(s) | Length |
| --- | --- | --- | --- | --- |
| 1. | "Intro (Slim Shady)" | | Eminem | 1:08 |
| 2. | "Low Down, Dirty" | | Denaun Porter, Kuniva | 4:44 |
| 3. | "If I Had…" | | DJ Rec | 4:06 |
| 4. | "Just Don't Give a Fuck" | | Denaun Porter | 4:00 |
| 5. | "Mommy" (skit) | | | 0:39 |
| 6. | "Just the Two of Us" | | DJ Head | 4:20 |
| 7. | "No One's Iller" (featuring Swifty McVay, Bizarre and Fuzz Scoota of D12) | | DJ Head | 4:58 |
| 8. | "Murder, Murder" | | DJ Rec | 4:40 |
| 9. | "If I Had…" (radio edit) | | DJ Rec | 4:01 |
| 10. | "Just Don't Give a #?@!" (radio edit) | | Denaun Porter | 4:03 |
| | | | Total length: | 36:39 |
Singles and music videos
There have been no singles or music videos released for The Slim Shady EP.
How The Slim Shady EP made Eminem's career
In 1997, facing homelessness and with his personal life in disarray, Marshall travelled from Detroit to Los Angeles to take part in the Rap Olympics, a battling competition in which he came second. An employee of Interscope Records was impressed enough to send a copy of his Slim Shady EP to their CEO Jimmy Iovine, who played it to Dr. Dre. Dre was skeptical at first, which he spoke about to Rolling Stone:
" In my entire career in the music industry, I have never found anything from a demo tape or a CD. When Jimmy played this, I said, 'Find him. Now.' "

— Dr. Dre on how he found out about Eminem (Rolling Stone interview)
A short time later, Eminem, who had idolized Dre, got to work on his first major label album, The Slim Shady LP, with the legendary hip hop producer Dr. Dre, himself.
Already their first day in the studio they knocked off "My Name Is" in about an hour… and the rest is history.
From 250 copies sold to a Dr. Dre call and a contract
" We had put out the Slim Shady EP and it sold 250 copies. We got a call from a guy named Vegas who said he wanted to buy 2,000.

So we go out there and I'm going round the stores in Vegas putting the tapes on consignment.

I did that for two days and came back to the hotel and my producer Mark Bass goes, 'We got a phone call today from some doctor. Yeah some doctor named Dr Dre'.

I was like, 'Mark this isn't funny'. It took a minute for me to believe it was the real deal. "

— Eminem in an interview with DJ Zane Lowe of BBC Radio 1 (October 21, 2008)
" It was in person at Interscope. When Dre walked in I played it cool because I didn't want to act like I was overzealous or too much of a fan.

Basically we knew what was going to happen that day and Dre was just like, 'Where do we go from here?' Let's get the paperwork done'. "

Afterwards I was jumping up and down like I was hysterical. I was like 'that was fucking Dr. Dre!'

— Eminem on when he first spoke to Dr. Dre (interview with DJ Zane Lowe of BBC Radio 1 in 2008)
Transition from EP to LP
The EP was later "turned" into the LP, a full-length studio album that went multi-platinum and brought Eminem's breakthrough. Three tracks from the EP were borrowed for the LP, with slight changes: "If I Had", "97′ Bonnie & Clyde" and "Just Don't Give A Fuck" aka "Just the Two of Us".
Album Cover
The Slim Shady EP album cover shows Eminem punching a mirror and depicts the opening intro as well as the first track, in which Slim Shady with a demonic voice awakens Eminem and orders him to look in the mirror to see that he is "nothing without him". Eminem resists and screams in the background while Slim Shady yells back and laughs at Eminem's horror. As Eminem is ordered by "Slim Shady" to look into the mirror, the sound of glass breaking is heard, alluding once again to the cover.
By the second track of SSEP, Eminem and Slim Shady become the same person. It is in the mirror that Eminem finally sees his "true" self. Or one of them, anyway.
Eminem also references this album cover in the 2019 song "Rainy Days" by his Shady Records artist Westside Boogie in which he was featured:
Fuck it, I thought this might be a good time to put woke me to rockabye
I got the bottle of NyQuil right here (Right here)
You want the sleep me to wake, you want Slim Shady EP
That's on the CD cover, sockin' my mirror (Sockin' my mirror)

— Eminem lyrics in "Rainy Days" by Boogie
Album front cover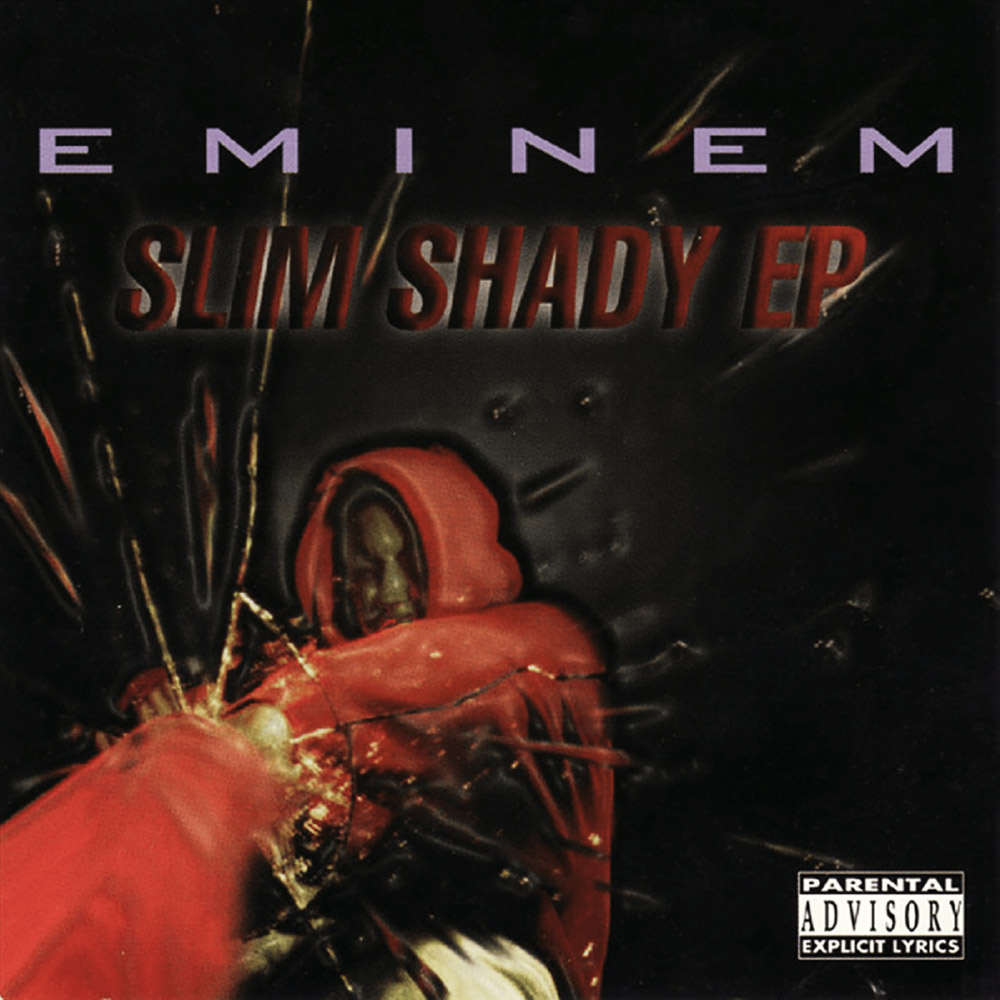 Album back cover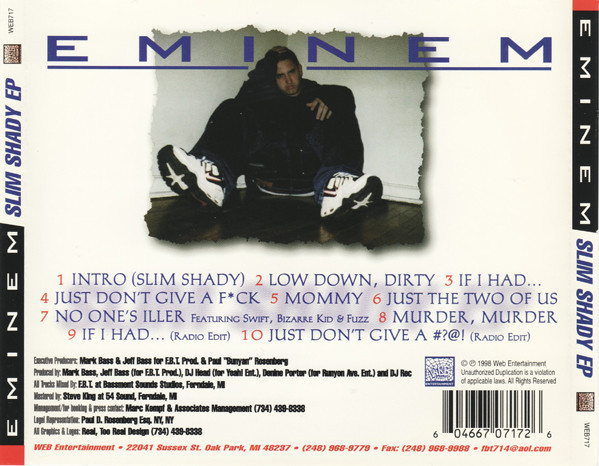 Album front cover inside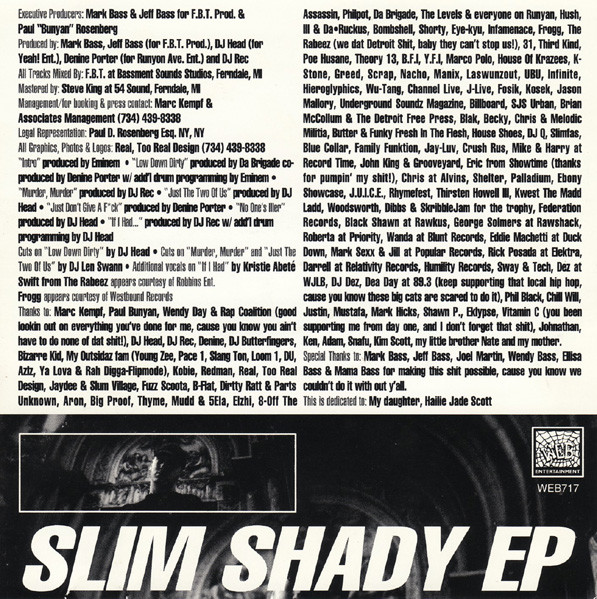 CD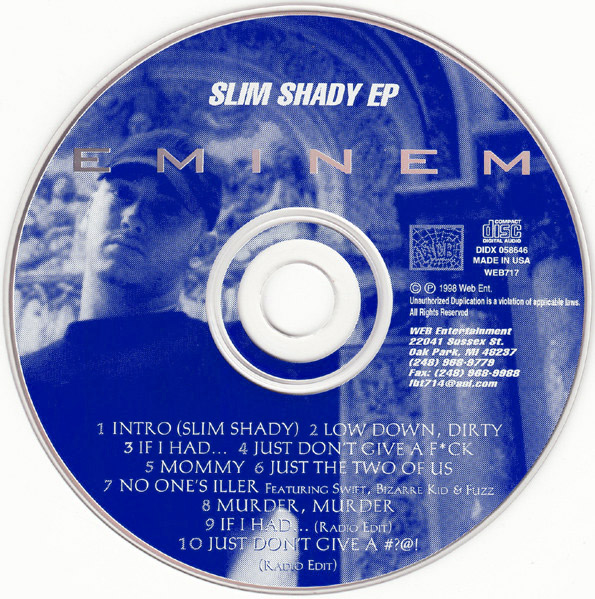 Cassette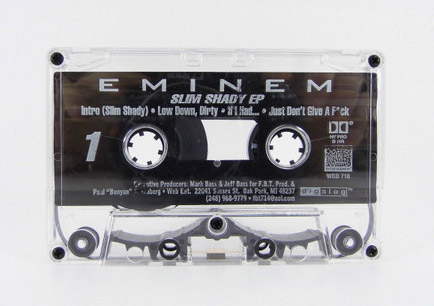 Vinyl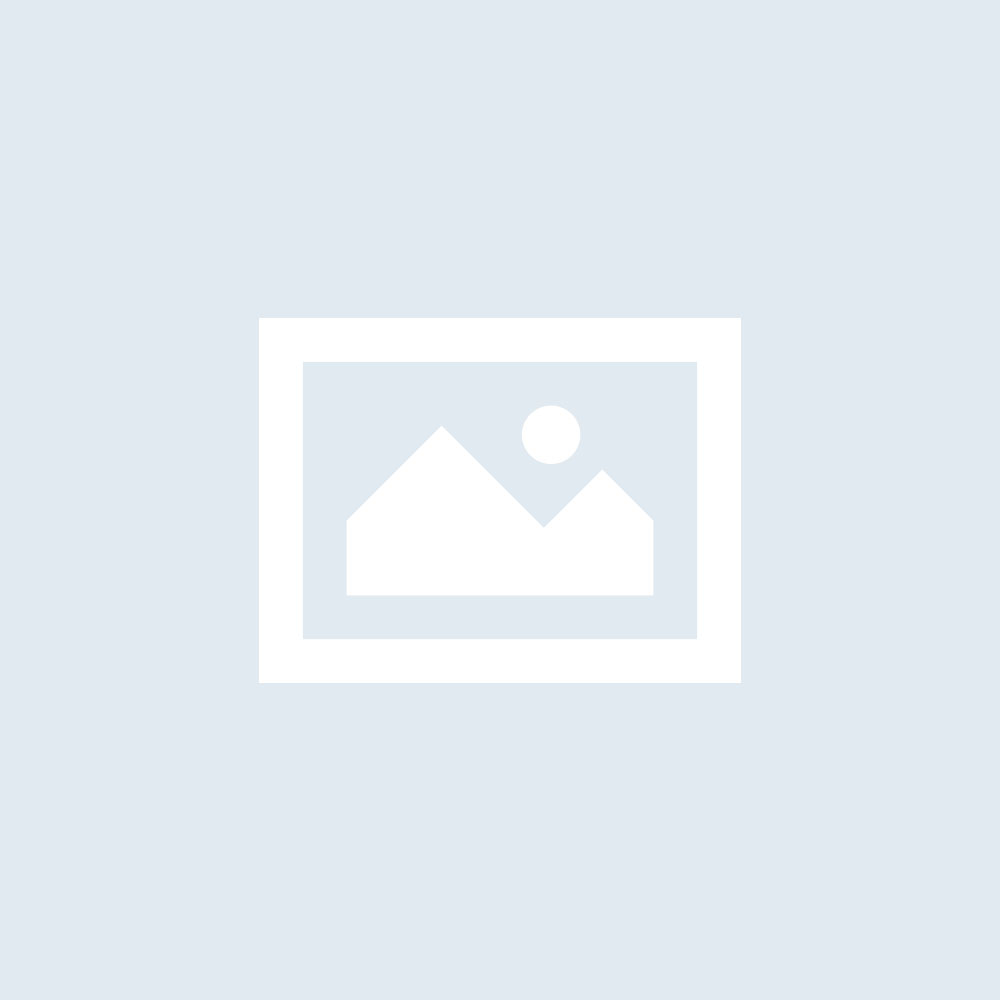 More original cover photos:
This beauty got signed by Eminem during the Mom's Spaghetti restaurant opening. The first 10 visitors in the line got 1 on 1 with Marshall, and a long time Eminem fan @zvessels55 (Instagram) happened to be tenth. Based on his collection and the fact that he has no plans of selling it, the luck sure struck the right person 🙂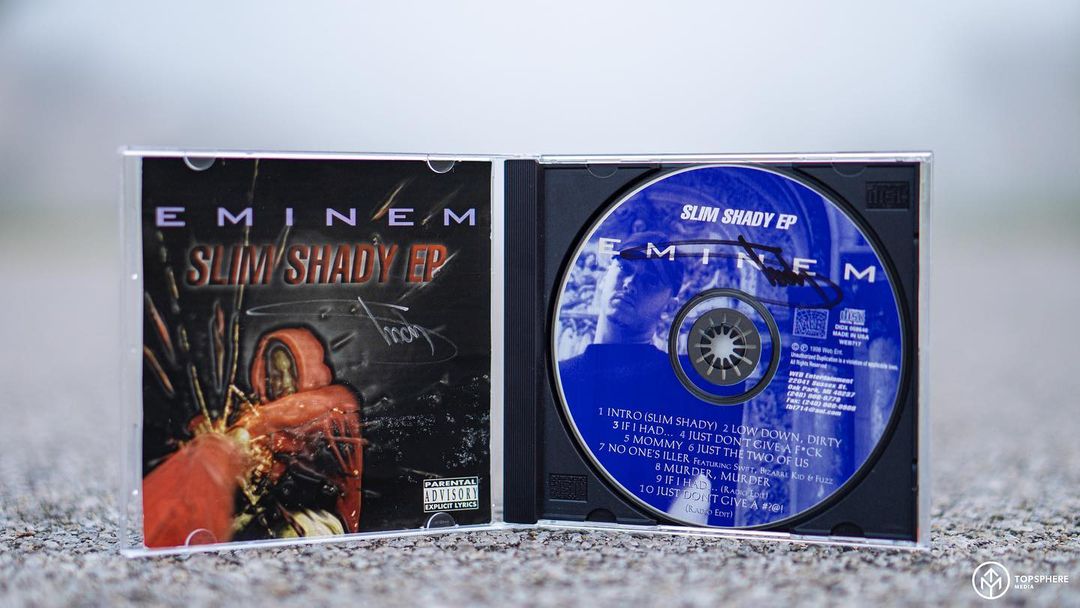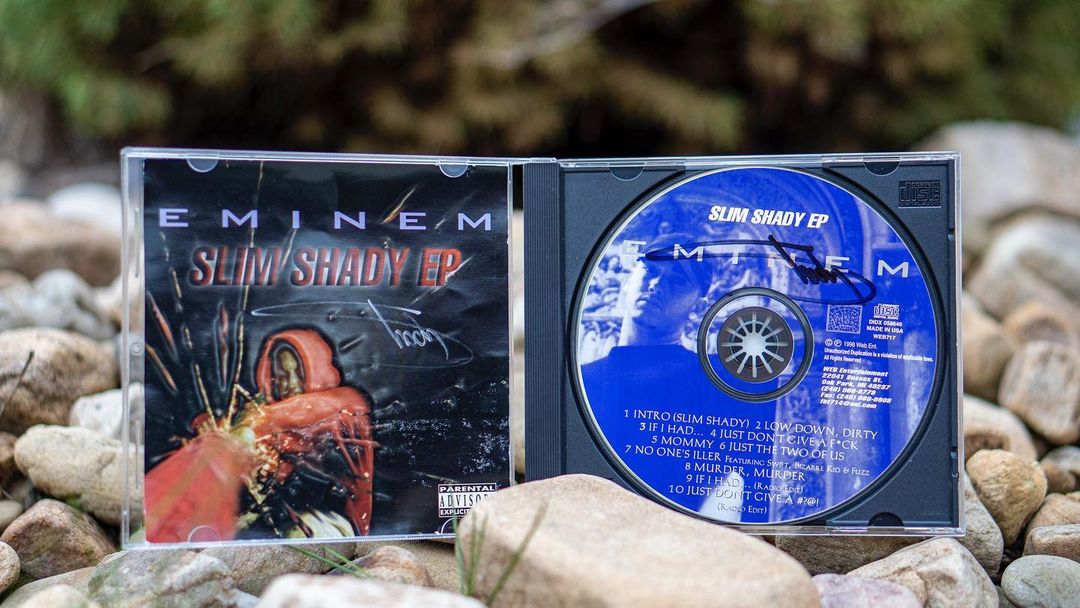 Album's cover is similar to Black Flag's Damaged album cover (1981)
The Slim Shady EP cover art bears a strong resemblance to Black Flag's 1981 debut album, Damaged. Coincidence?
Eminem – The Slim Shady EP: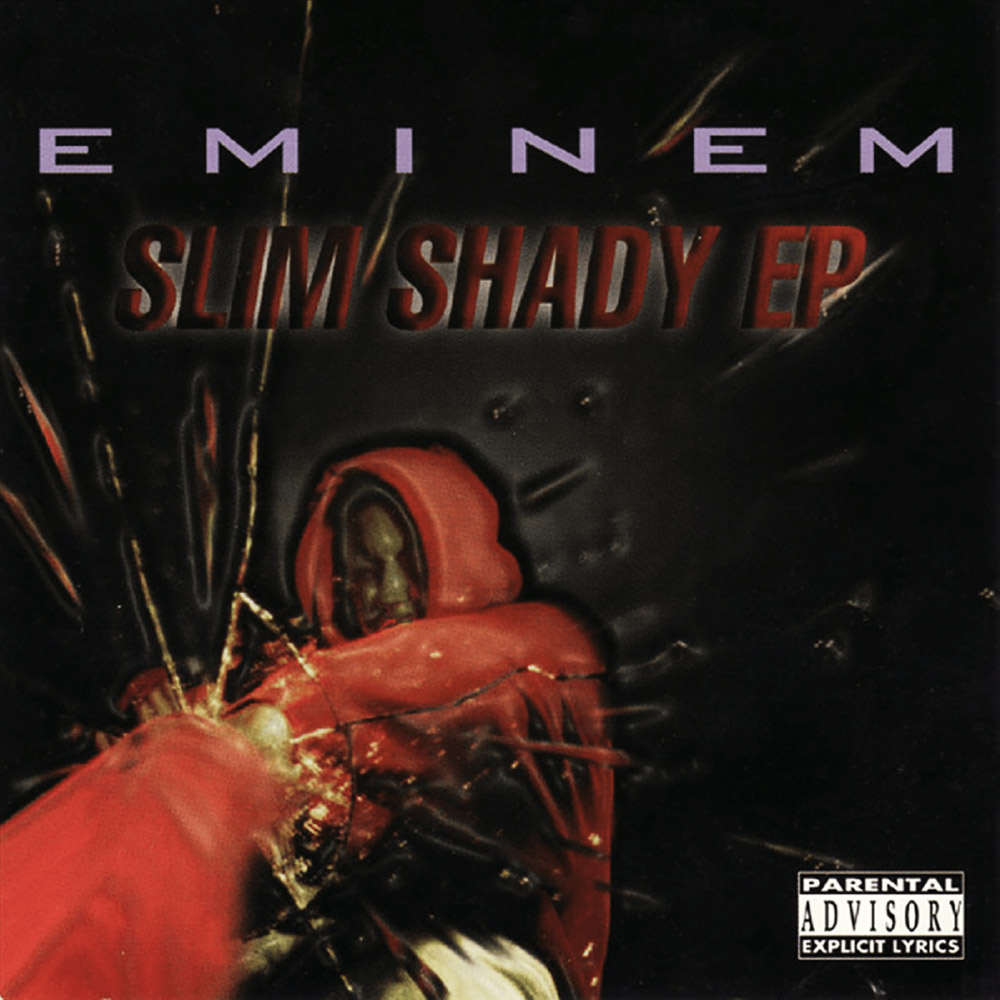 Black Flag – Damaged: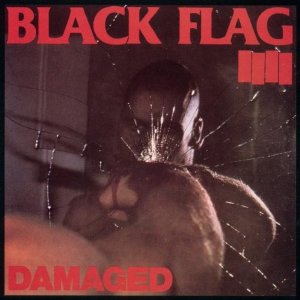 What do critics have to say about The Slim Shady EP?
As already mentioned, they sold only about 250 copies of The Slim Shady EP by the time he got Dr. Dre's call. Though rare, reviews of the EP were generally mixed to positive.
AllMusic gave the EP two and a half out of five stars without a written review.
XXL, despite originally giving the EP three out of five stars ("L" rating), listed it on their "100 Most Essential Rap EPs of All Time – The Best of the Short & Sweet" list.
Eminem was also featured in the March 1998 edition of The Source magazine's (#102), "Unsigned Hype" column. The author of the column highlighted two tracks from Eminem's Slim Shady EP: "Just the Two of Us", and "Murder, Murder".
More SSEP related photos