A day before the official drop, Conway the Machine uploaded a new single, "Stressed" and posted the back cover of his upcoming album showing the tracklist.
The single features Wallo on a guest verse and is listed eighth on the list. Lil Wayne, Rick Ross, T.I., Jill Scott and others make appearance on the new album as well, however, there is no collab with Eminem, despite Conway's promise to include him on the album.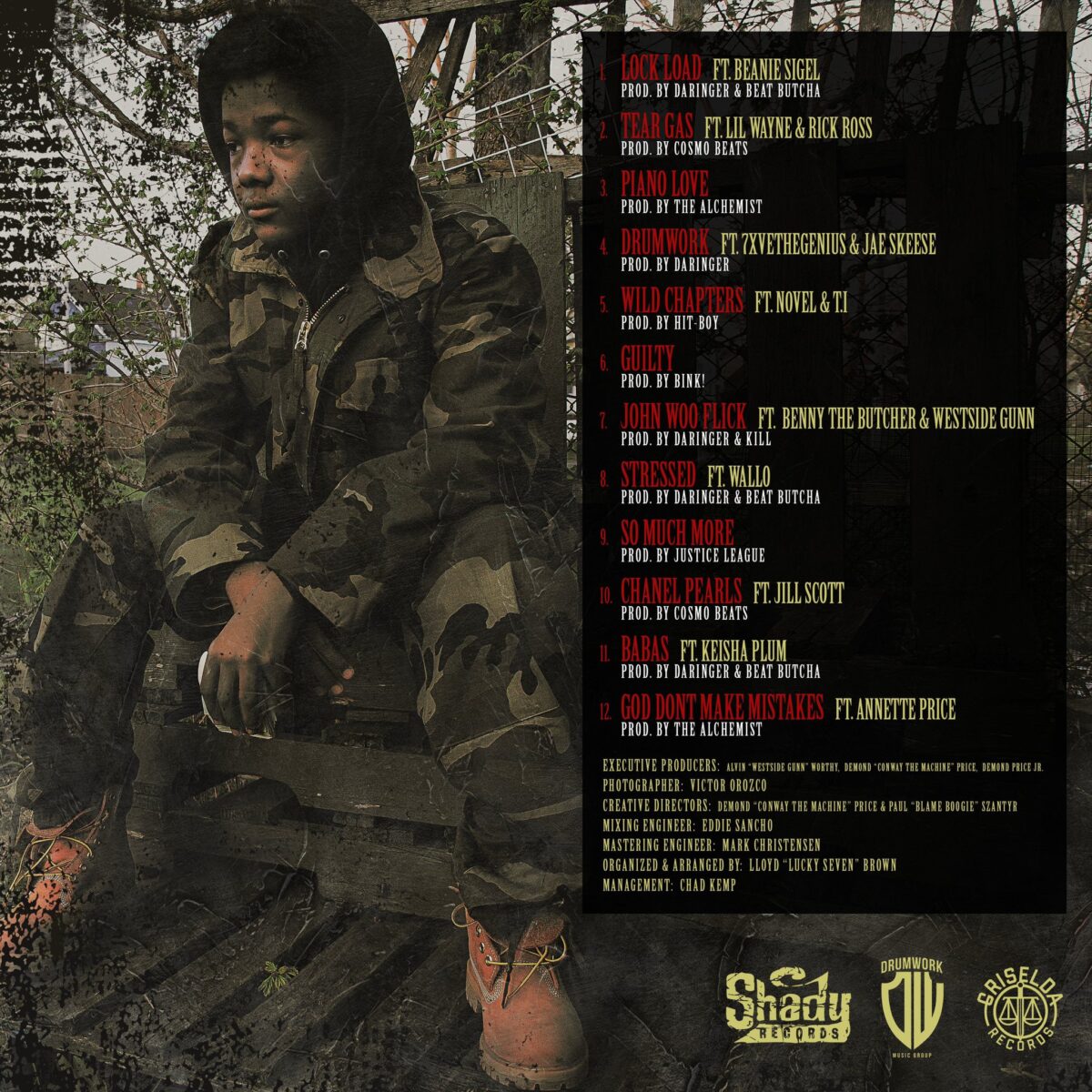 Conway's Shady Records solo debut album "God Don't Make Mistakes" comes out February, 25.
You can listen to Conway the Machine "Stressed" feat. Wallo below: