Writers: Jeff Bass, Mark Bass & Eminem
Produced by: Bass Brothers & Eminem
Release date: December 6, 1997 (The Slim Shady EP)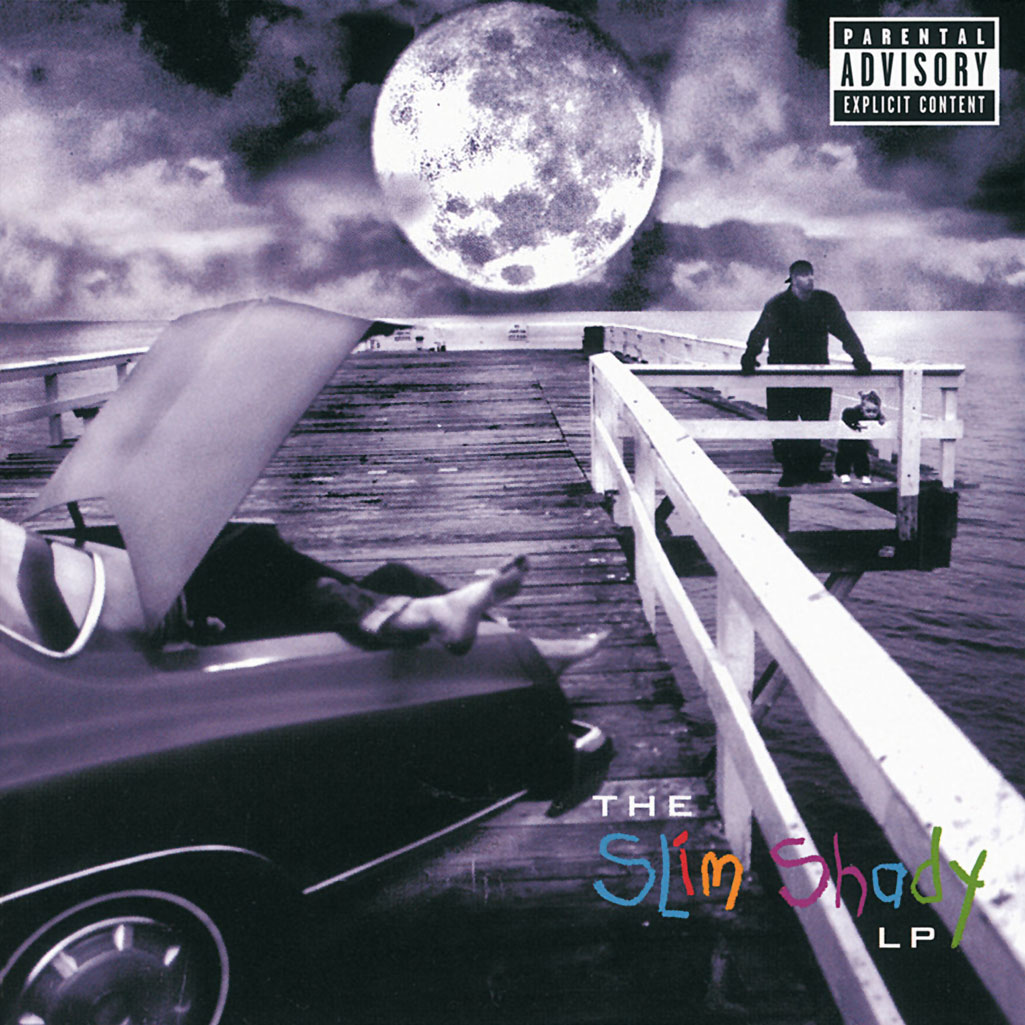 About the song:
The lyrics of "If I Had" came to be after a week of things going consecutively wrong for Eminem in the summer of 1997 and were recorded later in the year.
Voicing feelings of misanthropy and doubt towards those he considered friends, this song found Shady completely disillusioned with human nature – reacting musically to the harsh reality that Marshall Mathers then had to face.
As he later expressed in the Relapse bonus track: "Elevator," Eminem eventually accumulated excessively more capital than a million dollars he fantasized about in the "If I Had" track, and had a net worth north of $230m – as of January 2021.
If I Had Lyrics
[Intro]
"Life," by Marshall Mathers
What is life?
Life is like a big obstacle in front of your optical to slow you down
And every time you think you've gotten past it
It's gonna come back around to tackle you to the damn ground
What are friends?
Friends are people that you think are your friends
But they really your enemies with secret identities
And disguises to hide they true colors
So just when you think you close enough to be brothers
They wanna come back and cut your throat when you ain't lookin'
What is money?
Money is what makes a man act funny
Money is the root of all evil
Money'll make them same friends come back around
Swearin' that they was always down
What is life? I'm tired of life
[Verse 1]
I'm tired of backstabbin'-ass snakes with friendly grins
I'm tired of committin' so many sins
Tired of always givin' in when this bottle of Henny wins
Tired of never havin' any ends
Tired of havin' skinny friends, hooked on crack and Mini Thins
I'm tired of this DJ playin' your shit when he spins
Tired of not havin' a deal
Tired of havin' to deal with the bullshit without grabbin' the steel
Tired of drownin' in my sorrow
Tired of havin' to borrow a dollar for gas to start my Monte Carlo
I'm tired of motherfuckers sprayin' shit and dartin' off
I'm tired of jobs startin' off
At $5.50 an hour, then this boss wonders why I'm smartin' off
I'm tired of bein' fired every time I fart and cough
Tired of havin' to work as a gas station clerk
For this jerk, breathin' down my neck, drivin' me berserk
I'm tired of usin' plastic silverware
Tired of workin' at Builder's Square
Tired of not bein' a millionaire
[Chorus]
But if I had a million dollars
I'd buy a damn brewery and turn the planet into alcoholics
If I had a magic wand
I'd make the world suck my dick without a condom on
While I'm on the john
If I had a million bucks, it wouldn't be enough
Because I'd still be out robbin' armored trucks
If I had one wish, I would ask
For a big enough ass for the whole world to kiss
[Verse 2]
I'm tired of bein' white trash, broke and always poor
Tired of takin' pop bottles back to the party store
I'm tired of not havin' a phone
Tired of not havin' a home to have one in if I did have one on
Tired of not drivin' a BM
Tired of not workin' at GM, tired of wantin' to be him
Tired of not sleepin' without a Tylenol PM
Tired of not performin' in a packed coliseum
Tired of not bein' on tour
Tired of fuckin' the same blonde whore
After work, in the back of a Contour
I'm tired of fakin' knots with a stack of ones
Havin' a lack of funds and resortin' back to guns
Tired of bein' stared at
Tired of wearin' the same damn Nike Air hat
Tired of steppin' in clubs, wearin' the same pair of Lugz
Tired of people sayin' they're tired of hearin' me rap about drugs
Tired of other rappers who ain't bringin' half the skill as me
Sayin' they wasn't feelin' me on "Nobody's As Ill As Me"
And I'm tired of radio stations tellin' fibs
Tired of JLB sayin', "Where hip-hop lives"
[Chorus]
But if I had a million dollars
I'd buy a damn brewery and turn the planet into alcoholics
If I had a magic wand
I'd make the world suck my dick without a condom on
While I'm on the john
If I had a million bucks, it wouldn't be enough
Because I'd still be out robbin' armored trucks
If I had one wish, I would ask
For a big enough ass for the whole world to kiss
[Outro]
You know what I'm sayin'?
I'm tired of all of this bullshit, tellin' me to be positive
How am I 'posed to be positive when I don't see shit positive?
You know what I'm sayin'?
I rap about shit around me, shit I see
You know what I'm sayin'?
Right now, I'm tired of everything
Tired of all this player-hatin' that's goin' on in my own city
Can't get no airplay, you know what I'm sayin'?
But hey, it's cool though, you know what I'm sayin'?
I'm just fed up, that's my word